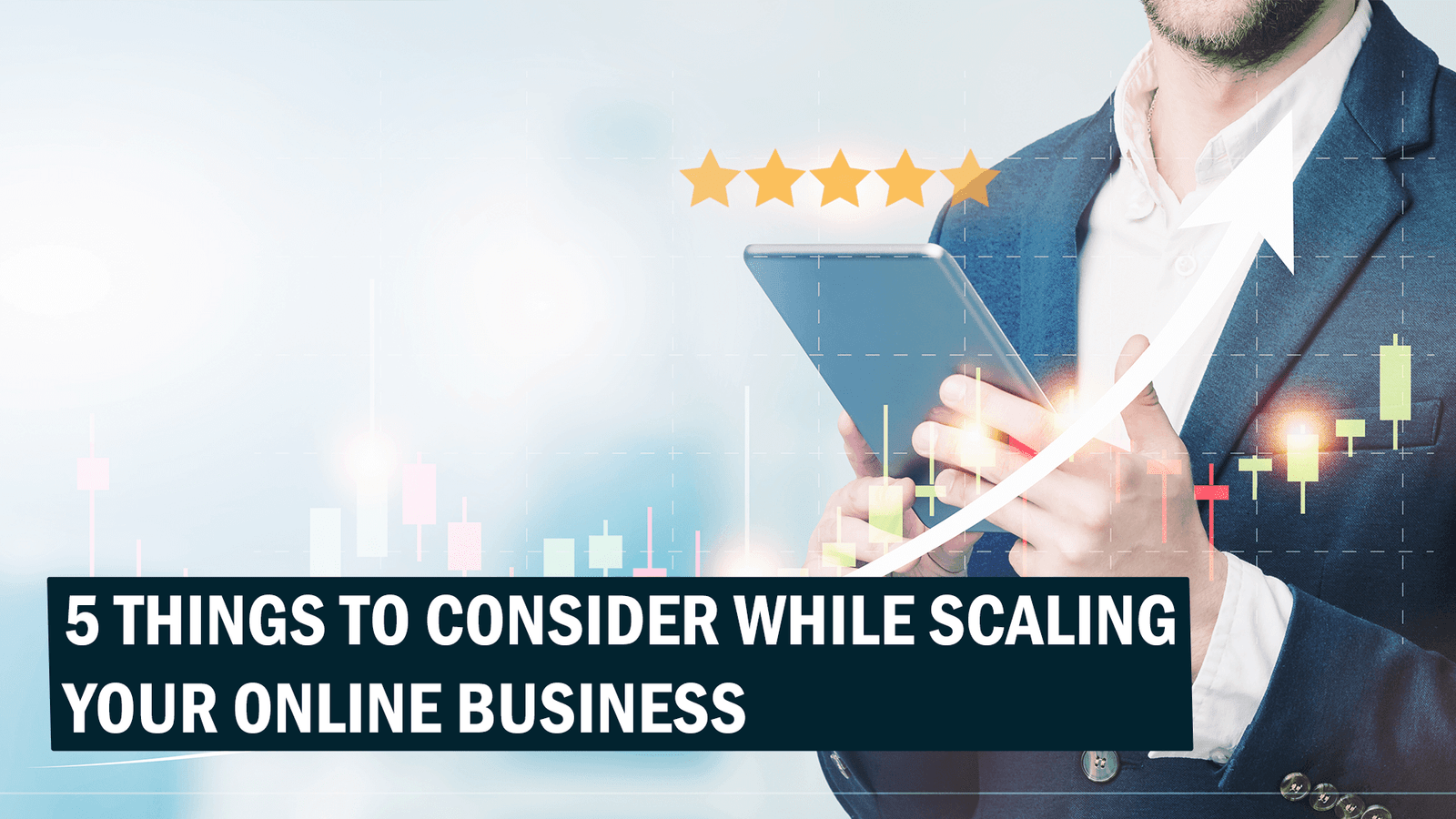 Time To Grow: The 5 Things to Consider While Scaling Your Online Business
As we know, business won't grow overnight, but once it starts growing, the sky's the limit. 
Scaling an online business is not easy. It needs years to grow. This is a myth as per me. A successful business needs a winning product, strategy, and good service to meet the exception. If you feel I'm wrong, then just think about online shopping apps and delivery. Apps like Donzo, Zomato, Big bazar, Ajio, Flipcart, Amazon, etc.
Five Marketing and Branding Tips to Scale Your Online Business.
Why Should I Scale My Online Business?
Scaling a business is not that easy or that hard in this online world. It's just a matter of time because not everything is done overnight. 
Scaling business means not only earning billions of money; it basically means improving your company's products and services that meet your customer expectations.
Scaling a business starts with unhappy customers. If you're running a business, then find your unhappy customers and work on their problems. Then your business will start growing. 
Three reasons why you should scale your business
Scale your business to help more customers.
Scale your business to overcome the competition and stand out from the crowd.
Scale your business to increase your market share. 
5 Crucial Strategies for Growing Your Small Business
Planning a step ahead is very important in this competitive world because we will never know what will happen next, what will come in front of you. 
It's difficult to manage problems in running a business. It is better to be ready for every situation in advance. 
Humans have the superpower of planning, but we need to learn how to use it effectively.If we all experienced that we all made plans and never executed or never worked as per plan, the reason behind not making effective use of a plan is that we make plans that are unrealistic, which sounds good but not in reality.
Unrealistic plans are the reasons why we never work according to our plans, so to make our plans successful, you just need to make some realistic plans and start working on them. like weekly plans, monthly plans, quota plans, and yearly plans. 
As you cross your first goal, the more confidence you will get and it will become routine, which helps to stay ahead of your competition. 
Increase the amount of money in your wallet (+ Spend It Wisely)
Running a business needs money as per the size of the business. Without cash in hand, running a business is like swimming on a beach without a life jacket. It seems everything is okay, but when the market changes, it is difficult to manage all things with existing cash. 
Especially when your scaling business needs a lot of money. Here I will give you the three most common ways to raise money for your business.
1) Identifying investors and pitching your business concept
2) Apply for a loan at a bank.
3) Crowdfunding: raising funds from the general public and selling shares
Monitoring your analytics
Analyzing your business growth level gives you direct insights into how your business is performing in the market. 
The first step of analysing your business performance starts with evaluating your business sales year by year. 
Having a great sales performance is one of the key indicators of your scalability because it reflects the strength of your business in the market. If all the matrices are positive, then you can go ahead with your business scaling process. 
There are four main major metrics to analyse when your business is ready to scale: 
1) Ecommerce sales conversion.
2) Market performance of your product.
3) Your product's lifetime value
4) Sales discussions
A clear insight into your business will provide a strong pitch to investors and more confidence in spending money to scale your business. 
Expand your global options: 
When most entrepreneurs first start out, they focus their efforts on one location for the sake of an easy way to get payments, taxes, and shipping products.
Selling to global markets is made easy by online shops with trusted delivery partners, and receiving payment becomes easy through integrating PayPal and some other payment gateways.
Expand your content team:
When you start working on your blog for website content, most probably, there might be only one person working on the blog. That is great at the start of your brand. That is also enough to show off your knowledge or be an expert in your niche. But after some time, you want to increase your content production, but you're unable to do it because you don't have the time. 
This is the time where you need to start outsourcing your content or create your own internal content team to reach out to more people with your blog. 
Make it ridiculously easy for your customers to buy your product or service. Set up email automation sequences to nurture, promote, and convert 24/7. Maintain consistent branding and promotion on social media.